2020
Norway upset Austria to reach Continental Cup semis
Norway dropped the big sensation on day two of the women's CEV Continental Cup Final in the Hague by knocking favourites Austria out of contention for an Olympic ticket. Greece upset another pre-favourite team, Poland. The Netherlands and Russia also advanced to Friday's semifinals of the tournament at Scheveningen Beach.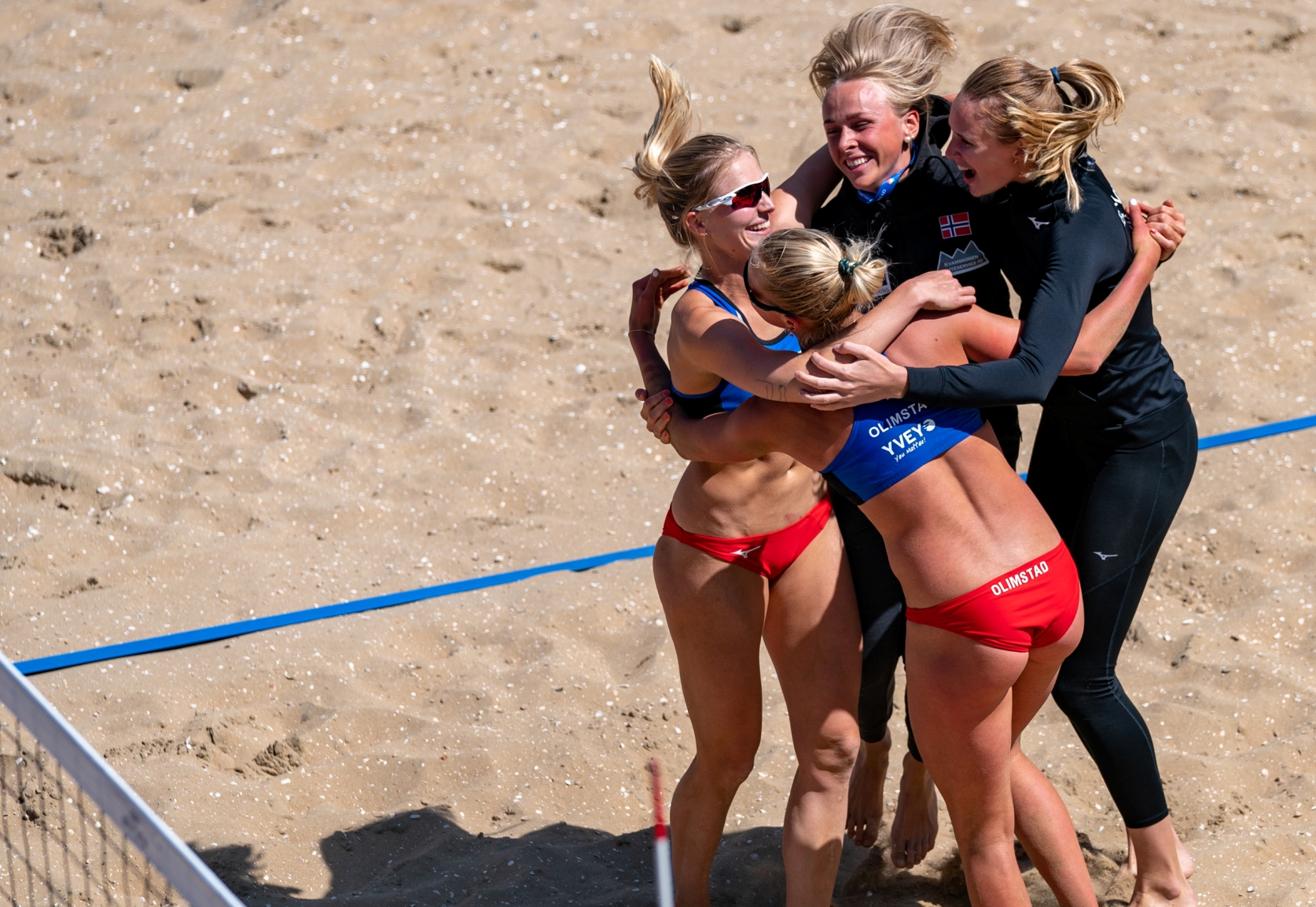 The four members of team Norway celebrate their advancement to the semis
In the first rubber of the quarterfinal tie between Austria and Norway, Sunniva Helland-Hansen & Ane Hjortland came back from a double match point for top seeds Katharina Schutzenhofer & Lena Plesiutschnig, scoring four in a row to celebrate a 2-1 (21-18, 16-21, 16-14) victory. In the second rubber, Ingrid Lunde & Emilie Olimstad finished the job with an emphatic 2-0 (21-17, 21-11) shutout of Nadine Strauss & Teresa Strauss.
"It is nice for the four of us to win in both our matches. We did it also against France yesterday. It helps us to have some more hours to recover..."
Ingrid Lunde & Emilie Olimstad
Norway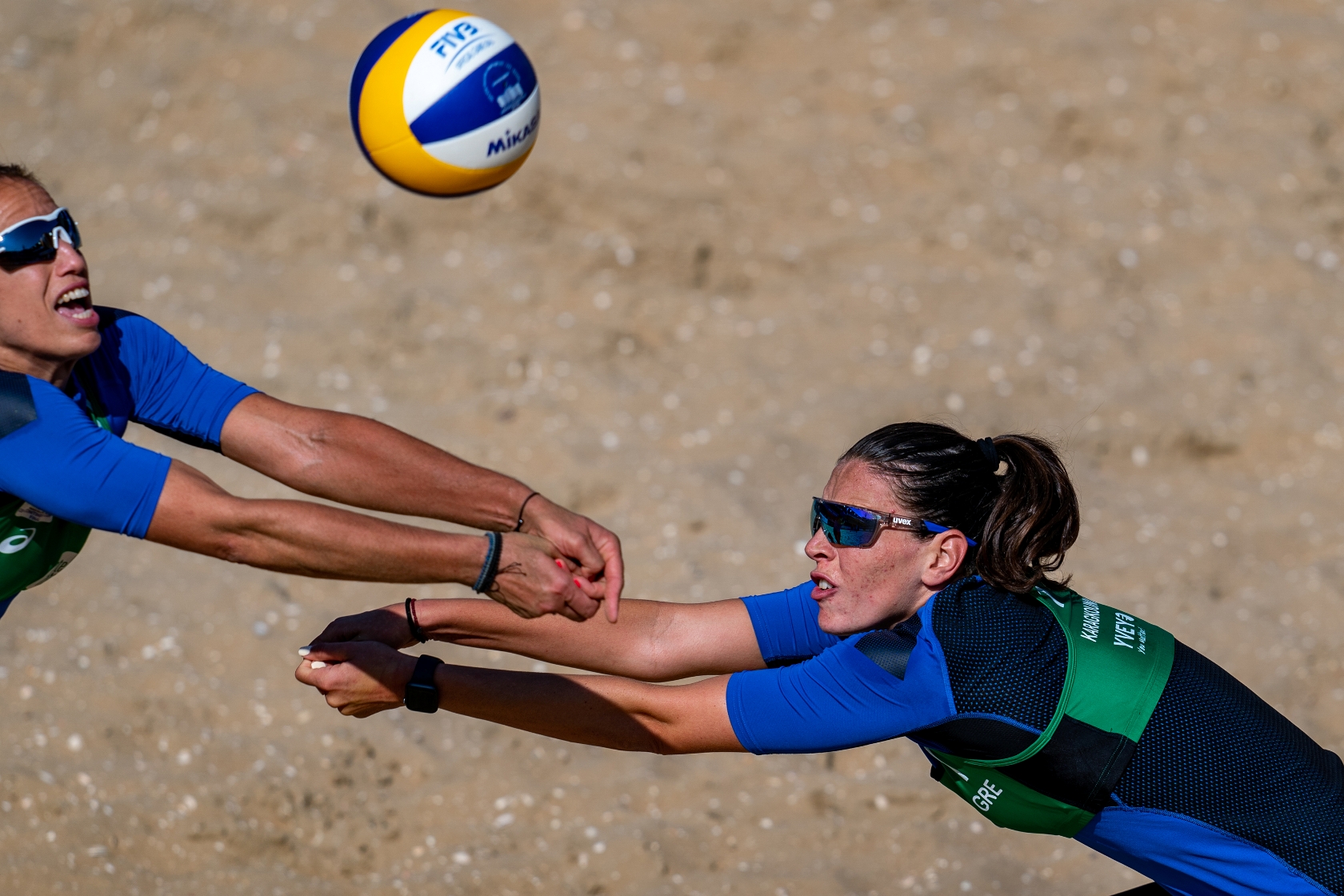 Both Vasiliki Arvaniti and Panagiota Karagkouni go for the ball
A golden match solved the quarterfinal tie between Greece and Poland. And it solved it deep into the overtime of a tie-breaker third set! Having each won their first rubbers, Vasiliki Arvaniti & Panagiota Karagkouni and second-seeded Kinga Wojtasik & Katarzyna Kociolek engaged in a fierce battle. The Poles denied two opponent match points in the third set before Greek legend Arvaniti spiked twice in a row to close the game at 2-1 (22-20, 13-21, 17-15).
"Of course, we are very happy, but we still try to go game by game. We are fighting for the Olympic qualification, so we need to stay very focused and give our best performance in every game."
Vasiliki Arvaniti
Greece
In Friday's semis, Greece will challenge Russia, who overcame Ukraine by two victories to none in the quarterfinals, while Norway will go against hosts Netherlands, who eliminated Spain after a golden match.