2020
Europe's hopefuls for beach Olympic honours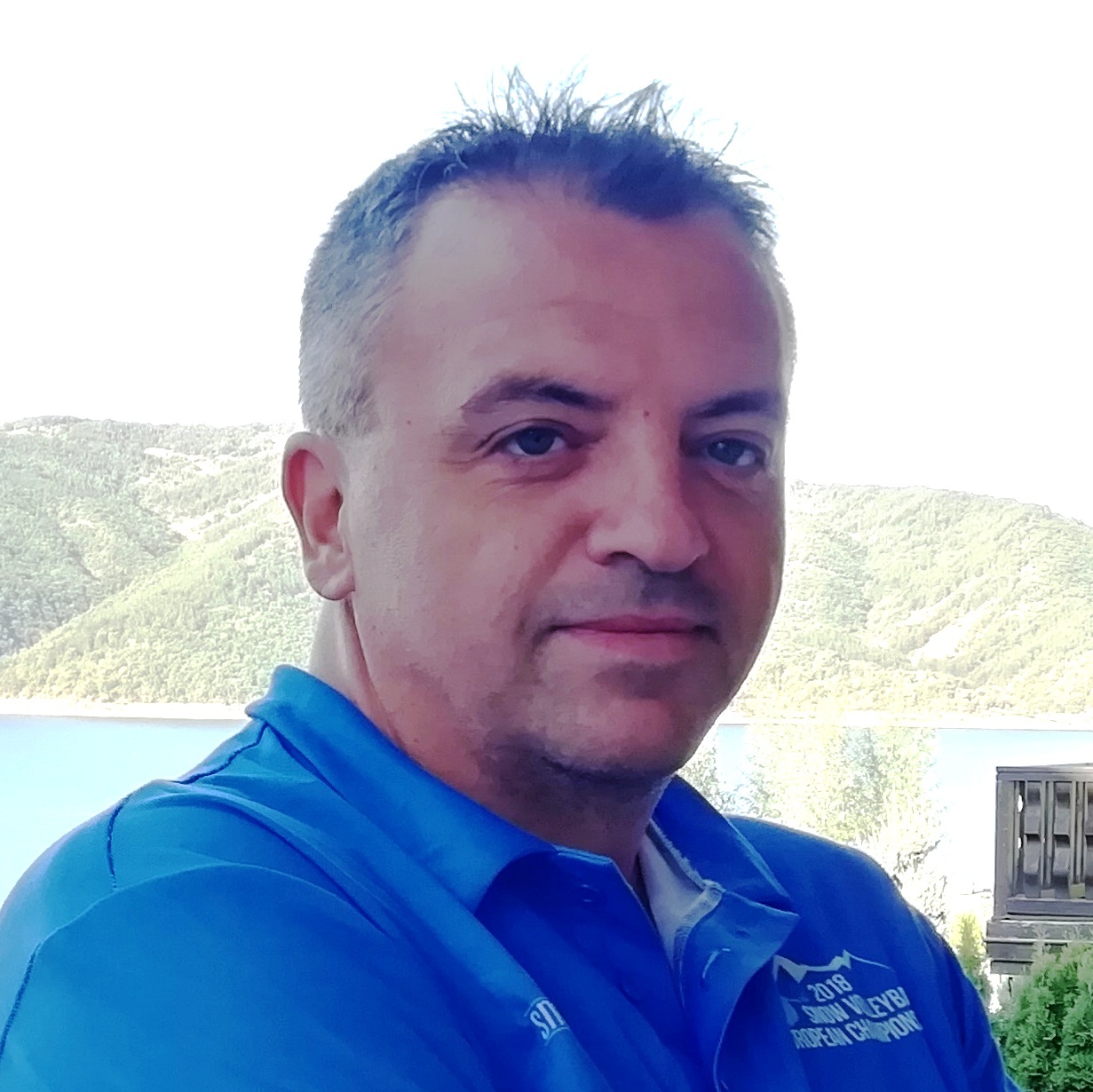 With the CEV Beach Volleyball Continental Cup Final behind us, let's take another look at the final list of European countries whose teams will compete at the Olympic beach volleyball tournament at Tokyo 2020. Just like the previous edition of the Games, Rio 2016, the continent will be represented by 13 men's and 11 women's duos within the 24 per gender to play in the Japanese capital next month, i.e. exactly 50 per cent of the participants will be European.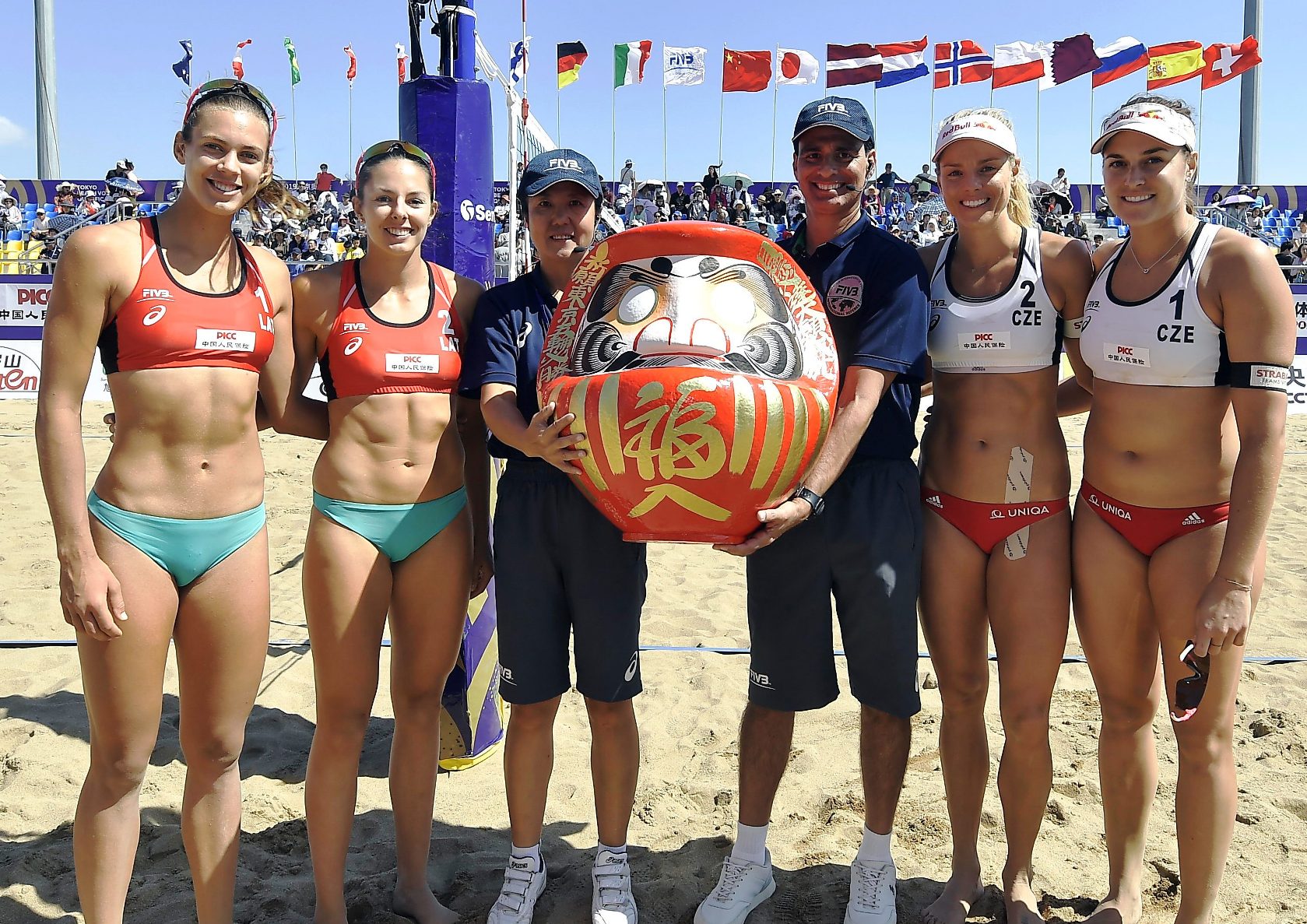 Two European pairs, Latvia and Czechia, pose with the Daruma doll before a women's final at the Olympic Qualification Tournament in Haiyang (source: volleyballworld.com)
The 24 European teams will represent a relatively small number of countries, 10 in total. Interestingly, none of them will fill the maximum possible quota of four pairs (two per gender).
However, as many as five CEV member nations will send three duos each. Germany, the Netherlands and Switzerland have each booked two spots in the women's tournament and one in the men's, while Italy and Russia will have two men's and one women's pairs each.
Czechia, Spain and Latvia will compete in both genders, with one duo per gender. Poland will have two teams in the men's competition, while Norway is the only country represented by a single duo, in the men's department.
The European ladies will also compete with pairs from Argentina, Australia, Brazil (2), Canada (2), China (2), Cuba, Japan, Kenya and USA (2). On the men's side, the non-European duos will come from Argentina, Australia, Brazil (2), Chile, Japan, Mexico, Morocco, Qatar and USA (2).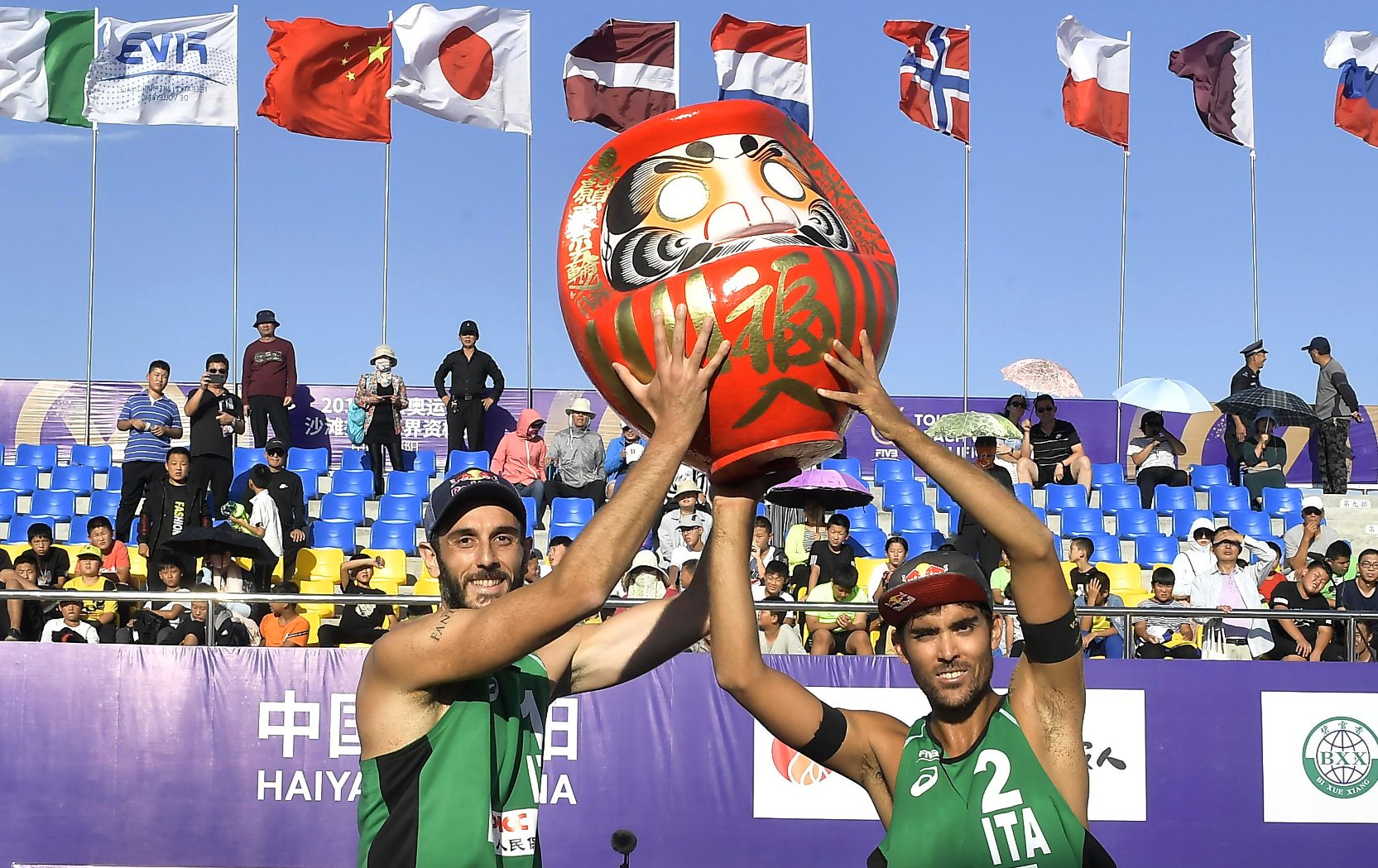 Italy's Paolo Nicolai & Daniele Lupo celebrate their qualification to Tokyo 2020 (source: volleyballworld.com)
As per the regulations, regardless of how an Olympic berth was earned, it goes to the country, not directly to those who earned it, and the national federation has the right to nominate its representatives. While in the vast majority of cases, the ticket goes back to the players who earned it, the system is designed to allow for replacements, should such be necessitated by various circumstances, such as injuries.
At this point, no such changes have been announced by the European federations, so the lists of teams to represent the continent at Tokyo 2020 are as follows (ordered alphabetically by country):
Women
Barbora Hermannova & Marketa Slukova (Czechia)
Karla Borger & Julia Sude (Germany)
Margareta Kozuch & Laura Ludwig (Germany)
Marta Menegatti & Viktoria Orsi Toth (Italy)
Anastasija Kravcenoka & Tina Graudina (Latvia)
Raisa Schoon & Katja Stam (Netherlands)
Sanne Keizer & Madelein Meppelink (Netherlands)
Nadezda Makroguzova & Svetlana Kholomina (Russia)
Liliana Fernаndez & Elsa Baquerizo (Spain)
Joana Heidrich & Anouk Verge-Depre (Switzerland)
Tanja Huberli & Nina Betschart (Switzerland)
Men
Ondrej Perusic & David Schweiner (Czechia)
Julius Thole & Clemens Wickler (Germany)
Adrian Carambula & Enrico Rossi (Italy)
Paolo Nicolai & Daniele Lupo (Italy)
Martins Plavins & Edgars Tocs (Latvia)
Alexander Brouwer & Robert Meeuwsen (Netherlands)
Anders Mol & Christian Sorum (Norway)
Grzegorz Fijalek & Michal Bryl (Poland)
Piotr Kantor & Bartosz Losiak (Poland)
Konstantin Semenov & Ilya Leshukov (Russia)
Viacheslav Krasilnikov & Oleg Stoyanovskiy (Russia)
Pablo Herrera & Adrian Gavira (Spain)
Adrian Heidrich & Mirco Gerson (Switzerland)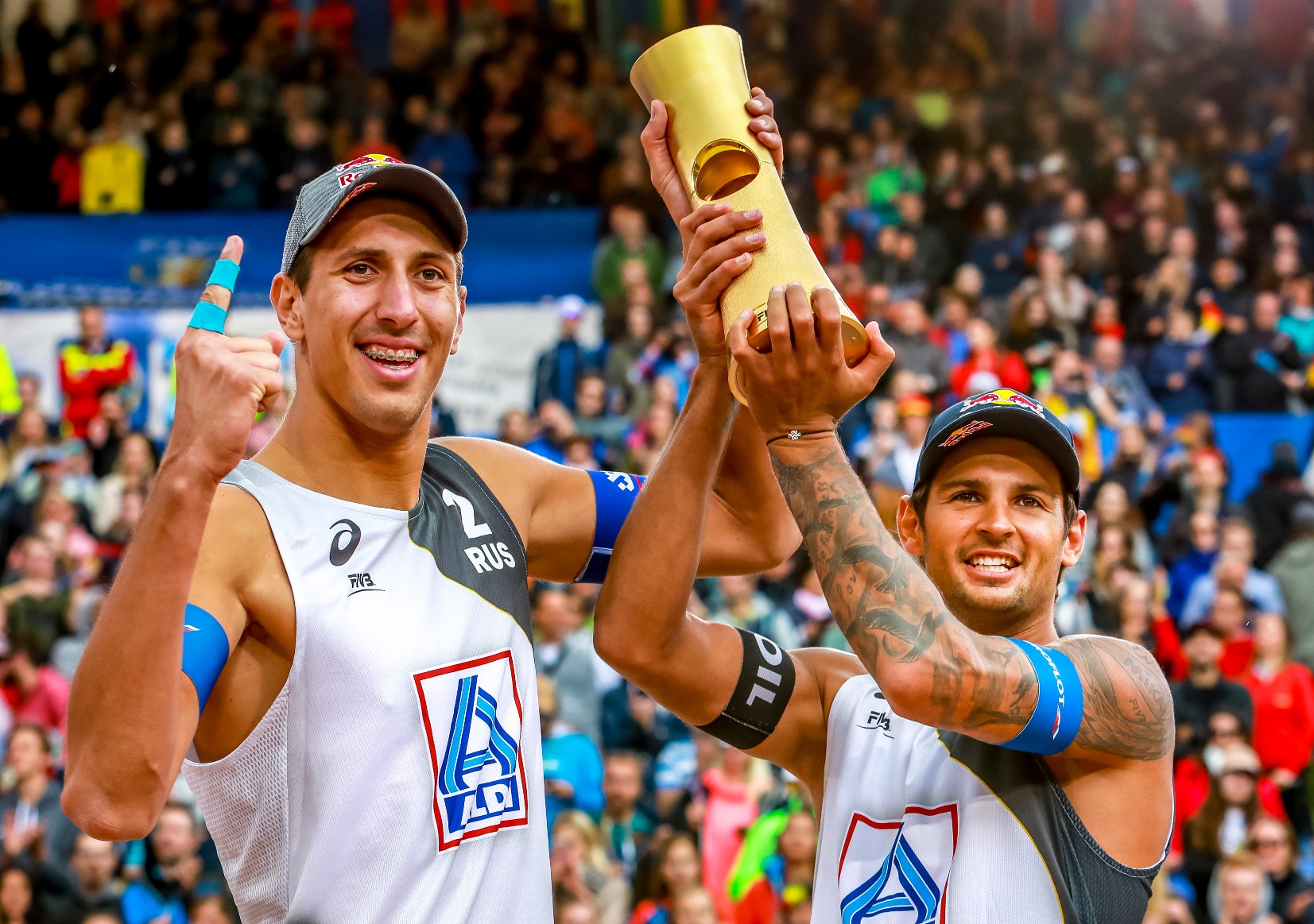 Russia's Viacheslav Krasilnikov & Oleg Stoyanovskiy celebrate with the 2019 World Championship trophy and the first issued ticket to Tokyo 2020 (source: fivb.com)