2020
#CEVContinentalCup Final: Who will grab the last available tickets to Tokyo 2020? Watch online
Who will grab the much coveted Olympic tickets? Beach Volleyball fans across Europe will get an answer to that question this Saturday, as the race for the very last spots for the Olympic Games reaches a climax with the most important ties of the competition in both women's and men's tournaments taking place - the Final games that will be decisive on the #RoadtoTokyo. 

To follow the action live from Scheveningen Beach Stadium, fans can tune in at EuroVolley.TV. To get free access to the streaming, a simple registration is required (geo-blocking applies).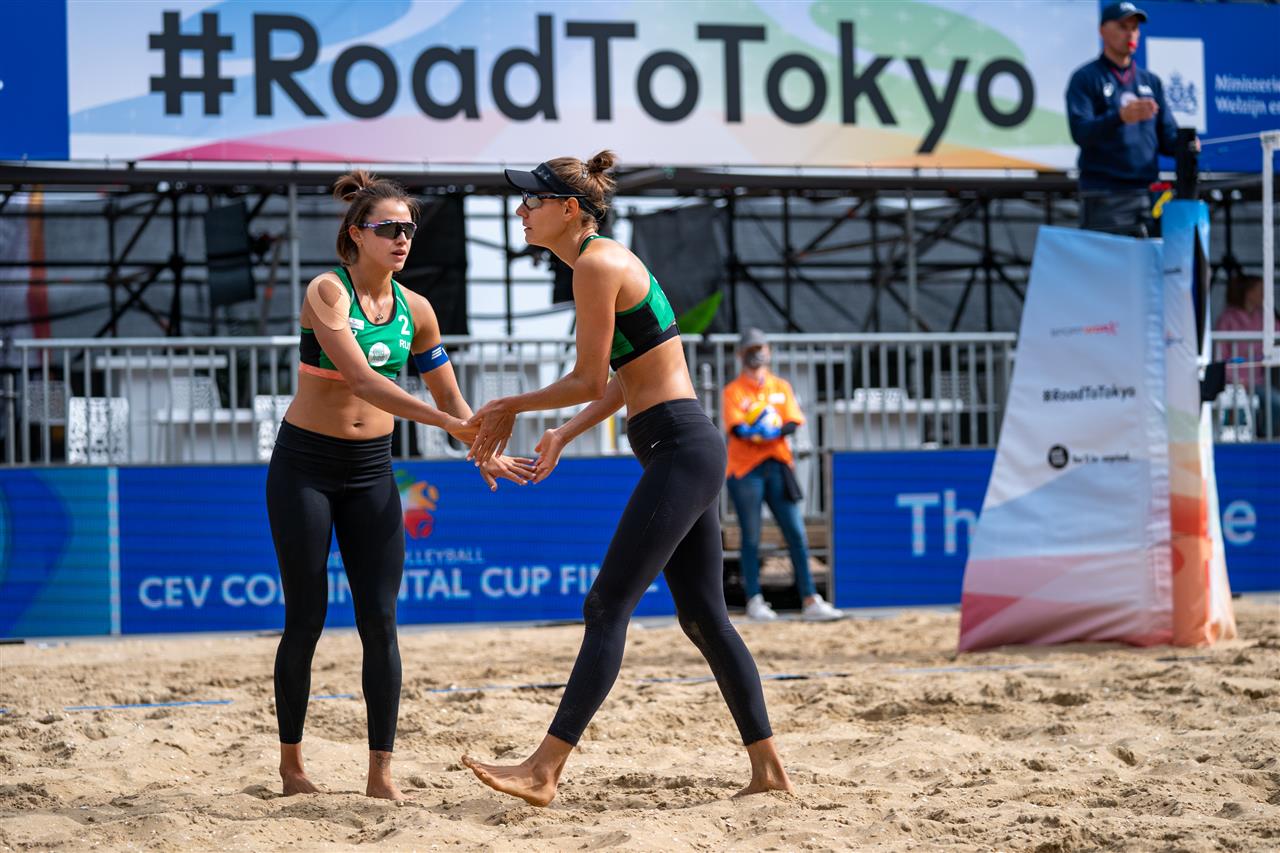 Dabizha/Rudykh (RUS) during the semis
Women's Final
Russia vs the Netherlands
12:00 CEST - van Iersel/Ypma vs Bocharova/Voronina
13:15 CEST-  Schoon/Stam vs Dabizha/Rudykh
* If Golden match is needed - 18:45 CEST
Russia, who avoided a disappointment on Wednesday's eight finals, reached the final letting no other surprises, becoming the rubber Dabizha/Rudykh v Angelopoulou/Konstantopoulou their only Golden one so far. Before playing the important semi-final matches vs Greece on Friday, Russia had to overcome Ukraine (in the quarterfinals) and Cyprus (in the eight finals). 
The Netherlands, on the other hand, reached the Final after winning a Golden match in the Semis vs the inspired team of Norway. In a re-match of the first rubber of the tie NED-NOR, Schoon/Stam got the sweetest revenge vs Lunde/Olimstad, giving this way the Netherlands the opportunity to fight Russia for the Olympic spot.  Before that, the hosts outclassed Spain (in the quarterfinals) and Estonia (in the eight finals).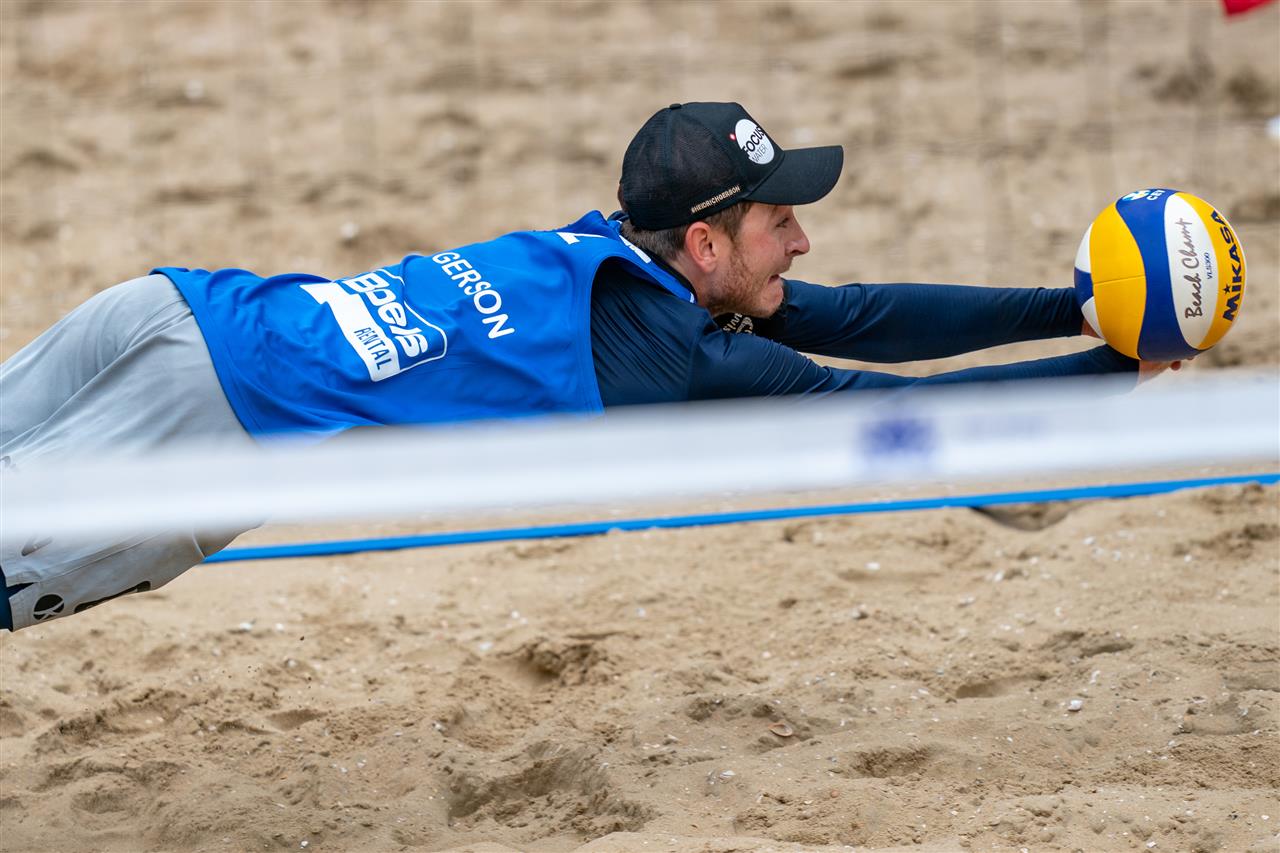 Mirco Gerson (SUI) in action during the semis
Men's Final
The Netherlands vs Switzerland
16:15 CEST - de Groot/Boermans vs Heidrich/Gerson
17:30 CEST - Varenhorst/Penninga vs Krattiger/Breer
* If Golden match is needed - 19:45 CEST
Switzerland didn't disappoint their fans, reaching the Final with 2-0 victories in the rubbers of the SUI-GER tie. On Saturday, Krattiger/Breer claimed a win over Walkenhorst/Winter, and Heidrich/Gerson vs Ehlers/Flüggen. On their way to the Final, the Swiss teams passed the exam by seizing victories over Austria in the quarters and Serbia in the eight finals. 
The hosts from the Netherlands did also a great job on the courts Scheveningen in the past days, and despite the last-minute injury of Steven van de Velde (who competes with Christiaan Varenhorst), disappointed Latvia in the semis, Belgium in the quarterfinals and Estonia in the eight finals.