2020
13 men's duos to represent Europe at Tokyo 2020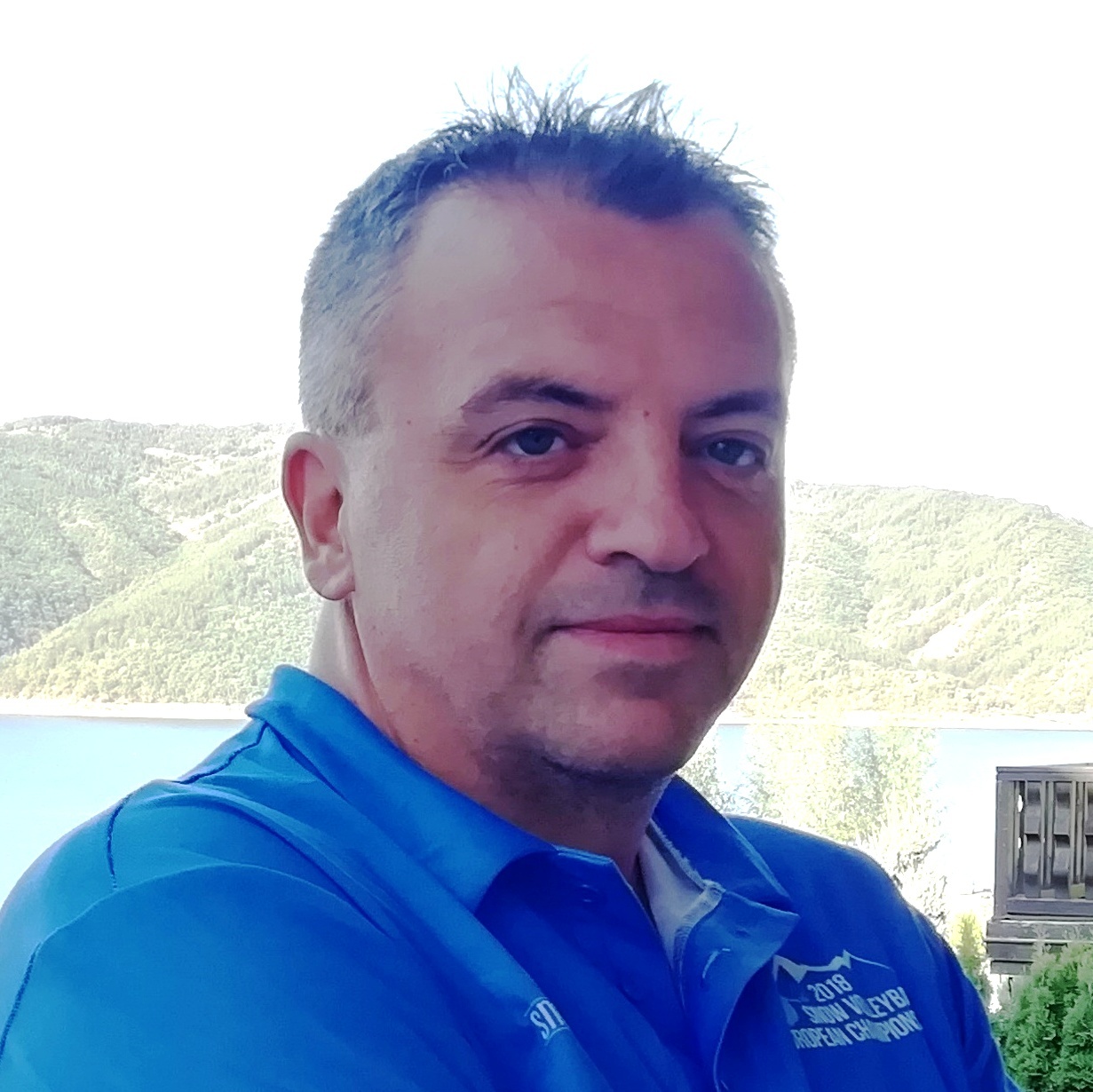 Nineteen of the spots at the men's Olympic beach volleyball tournament have already been taken. The five remaining tickets to Tokyo 2020 will be issued by the five continental confederations later this month at the various Continental Cup Finals. Europe already has 12 teams qualified and a 13th pair will book their tickets through the CEV event in the Netherlands from June 23 through 26.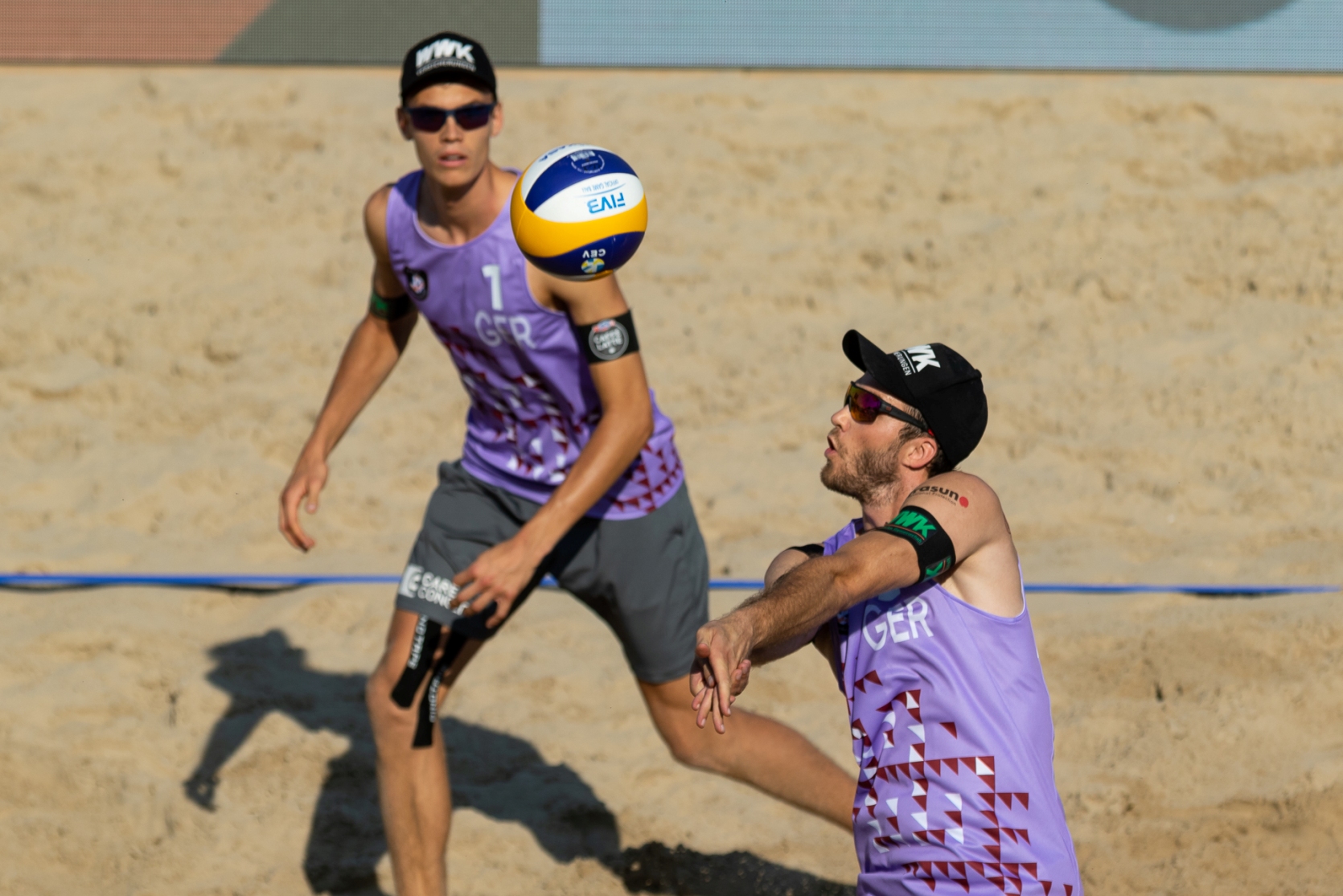 Germany's Julius Thole & Clemens Wickler
The first team that earned the right to play at Tokyo 2020 were Russia's Viacheslav Krasilnikov & Oleg Stoyanovskiy. They did so back in 2019, when they claimed gold at the FIVB Beach Volleyball World Championship in Hamburg.
Two other European teams took advantage of the two 'early bird specials' offered at the Tokyo Beach Volleyball Qualification tournament in Haiyang, China in September 2019. Latvia's Martins Plavins & Edgars Tocs and Italy's Paolo Nicolai & Daniele Lupo snatched the two tickets to the Olympic Games in Japan.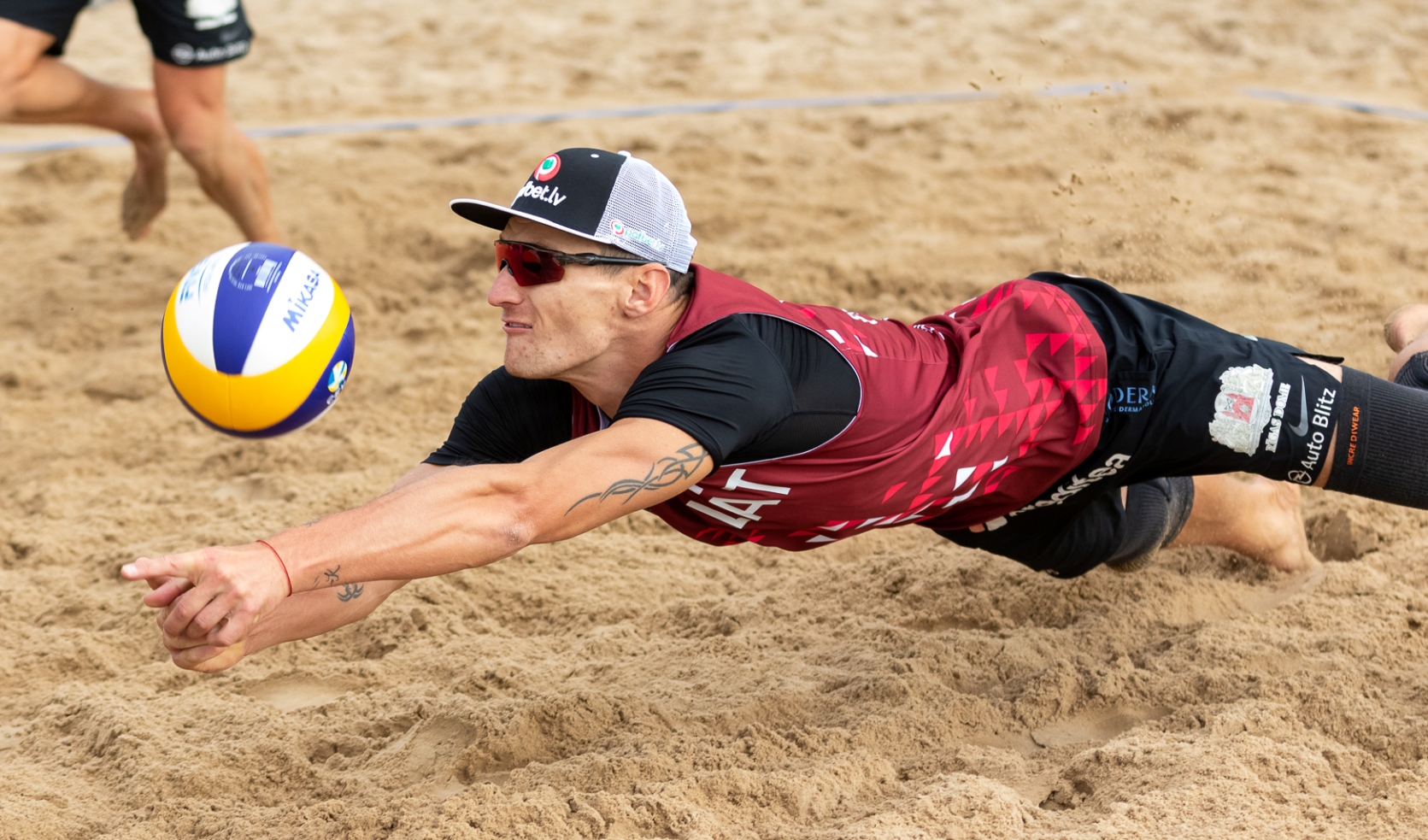 Latvia's Martins Plavins
15 qualifying spots were distributed through the Olympic Ranking, based on FIVB ranking points earned with a team's 12 best performances in FIVB events and recognised continental tournaments from September 1, 2018 through June 13, 2021. European duos snatched nine of those.
Widely recognised as the world's best team nowadays, Norway's Anders Mol & Christian Sorum emphatically occupied the top spot in the ranking on a total of 10,960 points, 1,780 clear of second-placed Krasilnikov & Stoyanovskiy and 3,240 clear of the next best pairs, Qatar's Cherif Younousse & Ahmed Tijan and the Brazilian partnership of reigning Olympic champion Alison Cerutti with Alvaro Filho.
Three CEV member federations have already filled up their maximum allowed quota of two teams per country. One of them is Russia. Their Konstantin Semenov & Ilya Leshukov made it through the Olympic Ranking to join world champs Krasilnikov & Stoyanovskiy into the Olympic tournament.
Another one is Italy, with Adrian Carambula & Enrico Rossi ending up above the cut-off line in the ranking to accompany compatriots Nicolai & Lupo on the flight to Tokyo.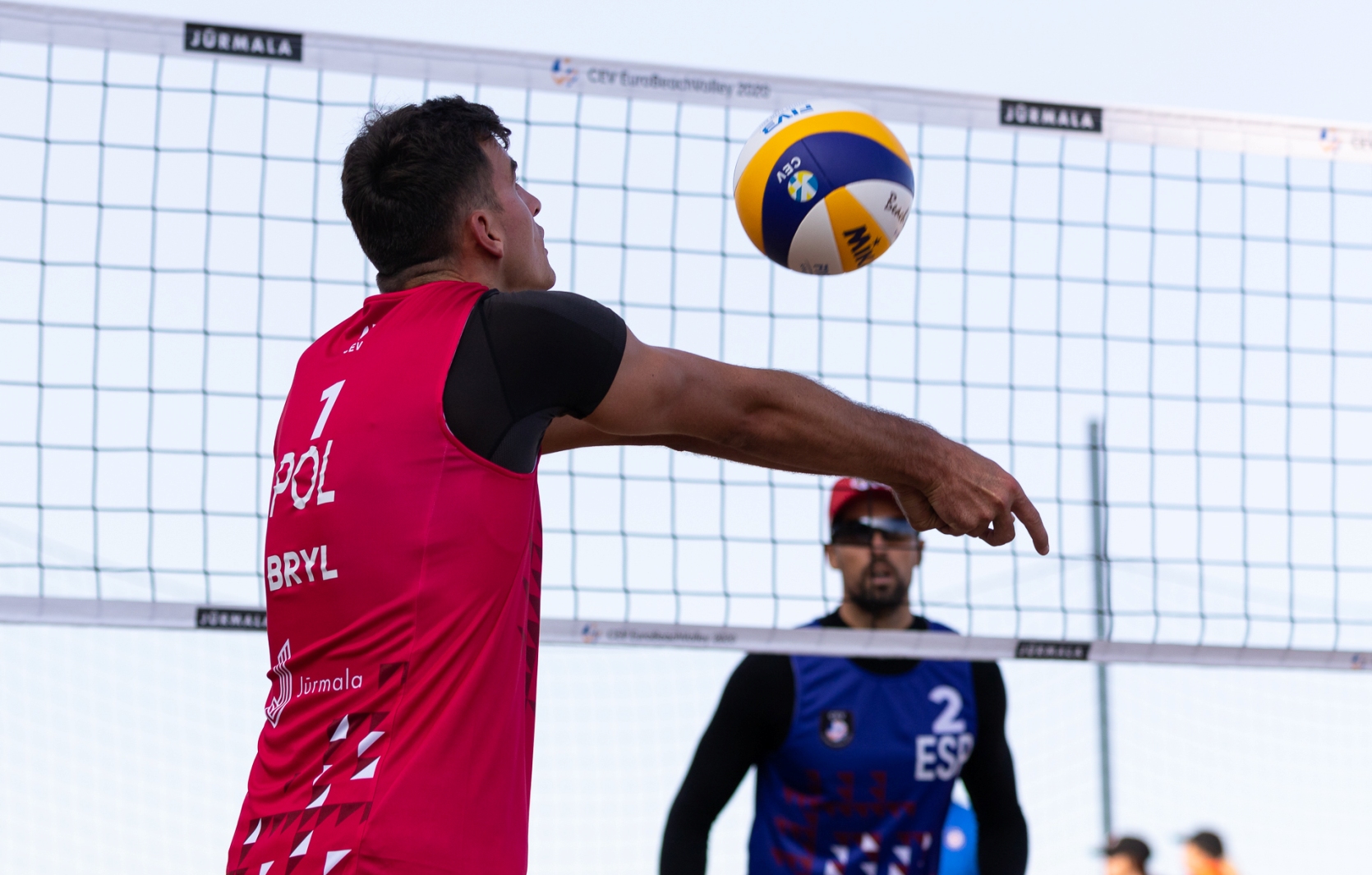 Poland's Michal Bryl
Poland qualified two duos through the ranking, Grzegorz Fijalek & Michal Bryl and Piotr Kantor & Bartosz Losiak.
Netherlands' Alexander Brouwer & Robert Meeuwsen, Germany's Julius Thole & Clemens Wickler, Czechia's Ondrej Perusic & David Schweiner and Spain's Pablo Herrera & Adrian Gavira are the other four European pairs that have secured a spot each for their countries at the Olympic tournament in the Japanese capital.
Spain's Adrian Gavira
In addition to Cherif & Ahmed and Alison & Alvaro Filho, the representatives of other continental confederations at Tokyo 2020 include another Brazilian team, Evandro Goncalves & Bruno Schmidt, two American pairs, Taylor Crabb & Jake Gibb and Nick Lucena & Phil Dalhausser, and Chilean cousins Marco Grimalt & Esteban Grimalt. Japan will also be represented by one duo, Yusuke 'Gottsu' Ishijima & Katsuhiro Shiratori, who won the host country's Olympic trials.
The first four teams below the cut-off line in the ranking were also European. Latvia's Aleksandrs Samoilovs & Janis Smedins, Netherlands' Christiaan Varenhorst & Steven van de Velde, Switzerland's Adrian Heidrich & Mirco Gerson and Germany's Nils Ehlers & Lars Fluggen had their shots at booking their Tokyo tickets right through the very last qualifying event, the Ostrava 4-star stop on the World Tour in early June, but failed to score the points needed. Hence, these four teams can be expected to be among the main contenders for the last remaining European vacancy at the Continental Cup Final next week.